$

50.00
Prospector's Package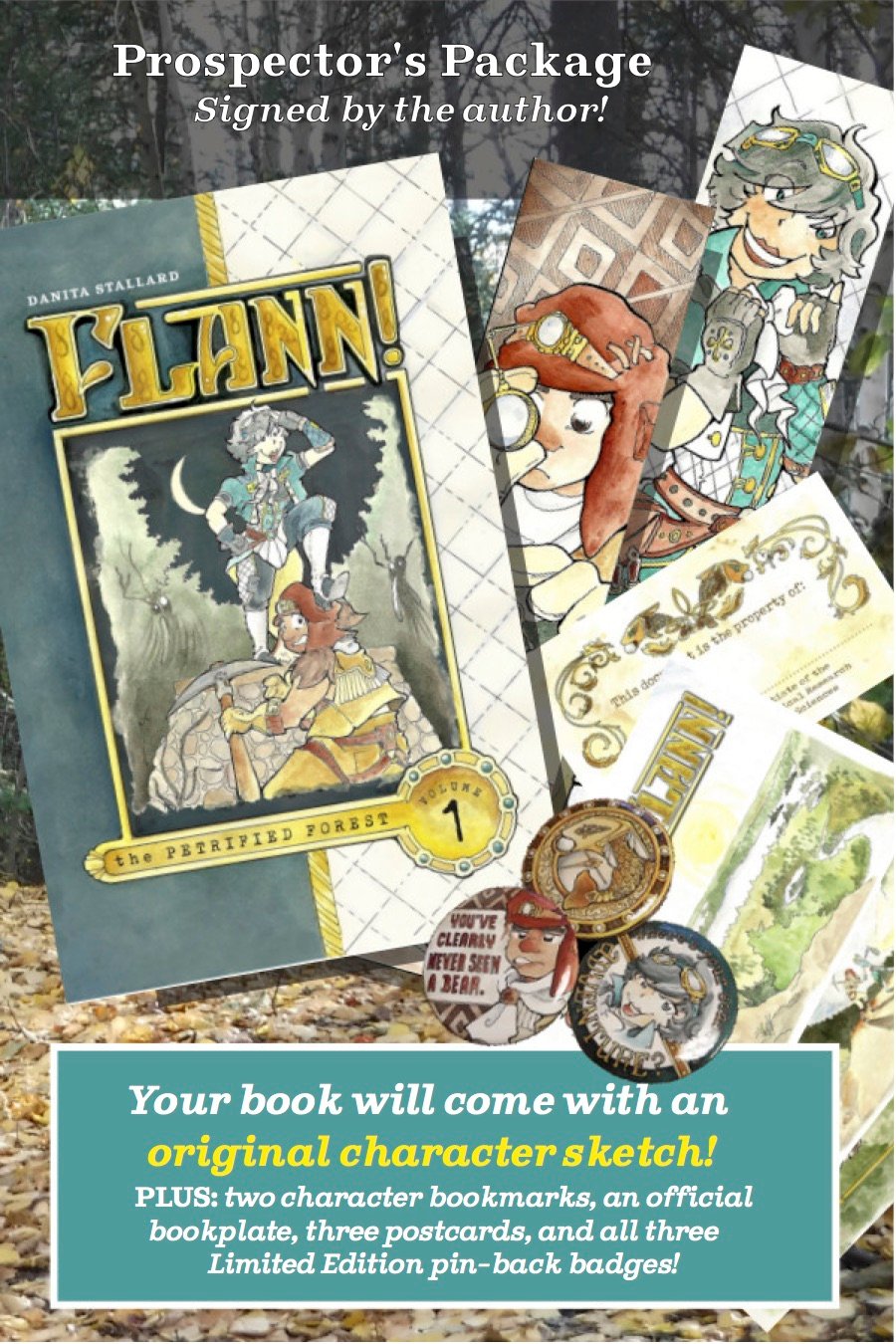 A hidden fortune.
A missing cousin.
And a rumour of monsters ...
When a renowned researcher goes missing in the Northern wilds, it's up to an only partially qualified duo to find him. Join a penniless prospector and a quirky cartographer as they explore uncharted territory and confront a mysterious cryptid in FLANN! - The Petrified Forest.
"The Petrified Forest" is the first volume in a purely Northern adventure, inspired by the story that gave Flin Flon, Manitoba its memorable name. It's 100 pages of full-colour fun!
--
Dig up a deal and garnish your copy of FLANN! with all the extra goodies!
Your Prospector Package includes:
• One signed copy of FLANN! Volume 1 - The Petrified Forest
• Exclusive original artwork, drawn and signed by the artist just for you!
• Two first-edition character bookmarks (one Flann and one James)
• An official S.O.C.R.A.T.E.S. bookplate
• Three FLANN! postcards (featuring art from the book)
• All three Limited Edition Badge designs (Flynn's Watch, Flann's Adventure, and James' Bear Warning)
--
Plus get FREE SHIPPING within Canada!